5 Days 4 Night Bali, Indonesia
Bali is the most famous of the thousands of islands in the Indonesian archipelago. The busy island of over 4 million residents has been a tourist favorite for decades. It's certainly the top destination in Indonesia. The wide beaches in the south and lush, volcano-dominated interior attract close to 3 million foreign tourists per year! Scores of Indonesians from other islands also take advantage of Bali's beauty each year.
Included Activities:
-Natya Hotel Tanah Lot – 5 Days 4 Night accommodation.
Natya Hotel Tanah Lot is located in Tanah Lot, offering direct access to Tanah Lot Temple and is a 100 m away from Tanah Lot Temple. It offers a restaurant, an outdoor swimming pool and air-conditioned rooms with a flat-screen cable TV.
Day #2: Shuttle bus service FULL DAY- 10:15 am TOUR GUIDE INCLUDED
Explore the most beautiful temples and beaches.
Recommended places to go:
-Rock Bar Bali- Jimbaran Beach (Amazing sunset)
-Hard Rock Cafe Bali – A great place to have fun, lively vibes.
-Garuda Wisnu Kencana Cultural Park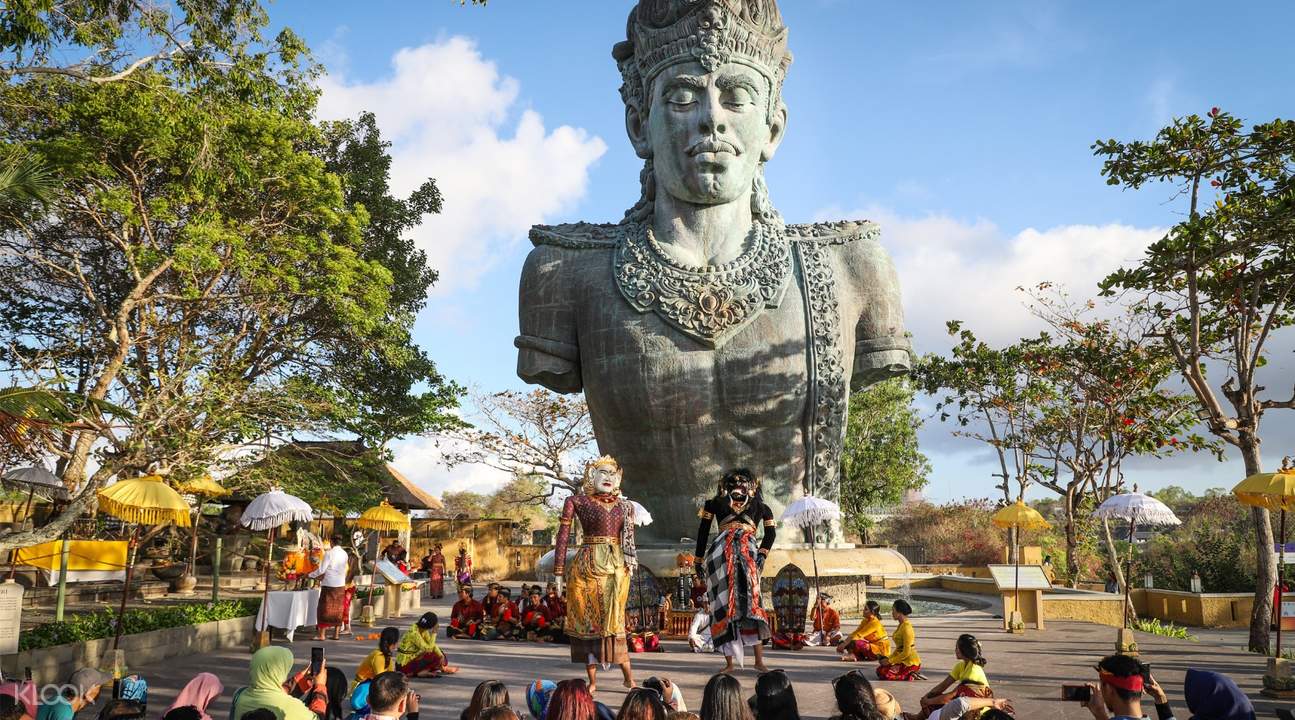 Day #3 10:30 am – Depart from your hotel (optional activities)
-Parasailing, Banana Boat, Jet Ski, Flying Fish(1 Round Trip, 15 Minutes, 15 Minutes, 2 X Fly, Minimum 2 person)
Ways to move from your hotel to other places:
Ride a motorbike. There is plenty of motorbike rental in Bali with an affordable motorcycle rental price, ranging from IDR 100,00 – IDR 150,000/24 hours usage. Please note, please remember to wear a helmet and get an international driving license.
Get a taxi. Taxi is widely available in the southern part of Bali, and you can get a meter taxi such as Bali Blue Bird Taxi or online taxi.
Get a self-drive car. Getting a self-drive car rental in Bali nowadays quite tricky. However, if you want to get a car rental in Bali with a driver + fuel, it will be easy. You can use Google, and you will see lots of Bali car rental service with a driver on the Google page.